Newsletters
💭 Techonomics #24: $220 Million Lost, an End-to-end Trend, and Thoughts on the Crypto Dream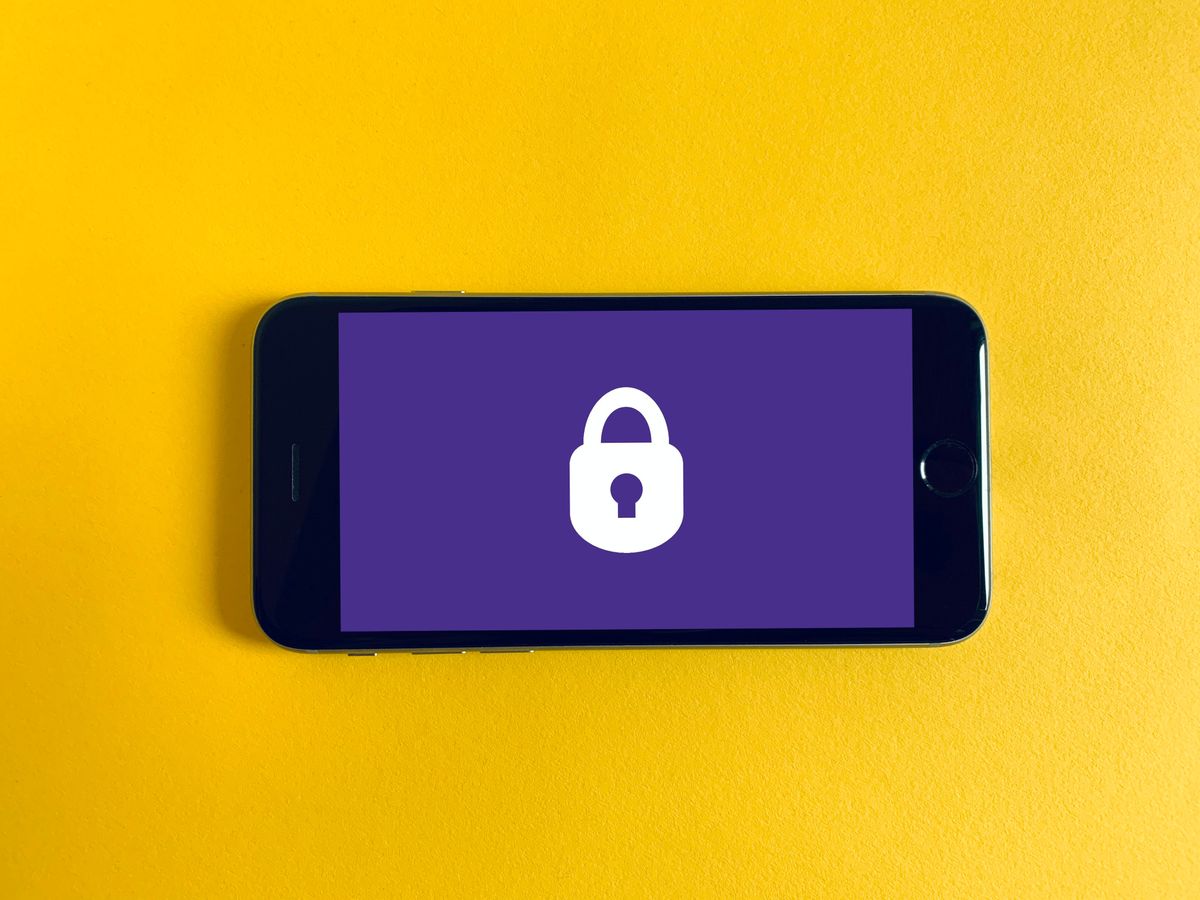 Hey there -- I'm Jake and welcome to the 24th edition of Techonomics. We now have 4,014 subscribers who get tech analysis delivered to their inboxes weekly.
📈 Share Techonomics
Please share any of the articles or the newsletter with your networks. This will go really far to grow the Techonomics community, keep my writing going, and get to the 2021 goal of 10,000 subscribers. You can share on LinkedIn, Twitter, Facebook, or just forward a link. Thank you.
Now, onto this week's newsletter!
Cheers,
— Jake
---
My Essays
💳 Visa & Plaid: The DOJ Applying Learning from Tech: I wrote an article back in November about how the DOJ's response to the Visa/Plaid acquisition was a good one. This week, I was excited to see the news about Visa pulling out of the deal. Many are saying that this is dire for the fintech space as the ability to exit through acquisitions by some of the larger incumbents like Visa diminishes due to DOJ learning to prevent acquisitions that are potentially harmful. I see it the opposite way.
Visa and Mastercard have built network and gateway dominance in the payments industry in a way that Amazon, Google, Facebook, and others only dream about in tech. In tech there is a choice on what products and providers you use, and many times use multiple products at the same time. You can sell on Walmart and Amazon if you're a merchant or send your friend the same video in a snap and an Instagram story. Card rails are different, and Visa/Mastercard/Amex are the de facto choices globally, taking fees on each transaction and growing with inflation, the price of goods, and the number of cardholders. They only have local credit and debit networks trying to provide better margins to merchants and compete. Why allow the powers that be to keep growing?
The news was also in the favor of the fintech industry because it takes away the easy road and maintains competition. We may see some valuations in the private sector fall for fintech, but only in the short-term. Fintech companies are plentiful and mergers and acquisitions don't just happen with the big guys. The innovation in smaller companies working together will better fintech products in all sectors. With all of the data Plaid is gathering on consumer spending behavior and banking habits, it's going to be a major player in the industry. A Plaid IPO or merger with another fintech startup is better for all of us. Who knows, we'll probably end up with a SPAC. (link)
---
Visual(s) of the week
📦 What's it like to sell on Amazon? What happens when an author jumps into the cost of their company operations and logistics when they sell through different 3rd-party seller marketplaces? The marketplaces included Amazon, Walmart, Ebay, and it's own direct-to-consumer website, and the verdict was clear: Amazon has the highest cost per item sold. While that is true, you get what you pay for -- conversion rates. The direct-to-customer model through their own website only had a 0.7% conversion rate while Amazon came in at a whopping 40%. They run A/B tests, train Machine Learning models, and use search/related to algorithms to optimize for dollars spent. It's no wonder why Amazon had 93.4% of the author's sales volume coming from Amazon. The DOJ and the EU know that's hard to beat. If I were Amazon I would focus on building the logistics platform to rake in these margins, not go after specific verticals ($) and risk regulatory scrutiny. (link)
---
Interesting reads
🔒Forgot your password? What would you do if you had $220 million of cash in a safe that would disintegrate if you guessed wrong 10 times? That's what these Bitcoin millionaires are about to find out. Bitcoin wallets have a limited number of password attempts before they are locked forever. That's why many Bitcoin investors write down passwords and store them in their safes. For some unlucky folks, if you can't remember your password, you may not see that Bitcoin again. That's a lot of trust to put in the owner of that Bitcoin wallet, one of the reasons we pay banks to help protect our assets, and why if any cryptocurrency is going to be used for the exchange of goods, it will have to be through an intermediary like Coinbase. Does that change the entire point? (link)
📱 Chip update: There was a lot of news in the chip industry this past week. Intel got a new CEO, Qualcomm made a $1.4 billion acquisition ($), and automakers are starting to feel the chip supply shortage ($), causing delays. The last point is the most salient: while we have increased demands for chips (some cars need 150+ chips), we are also seeing a shortage. That shortage is putting a squeeze on chipmakers like TSMC and Samsung. If I know anything about supply and demand, it also means that the price of semiconductors, and that of any products that rely on them, will increase. 📲 Everyone's a Chip Designer nowadays, but who is going to make them? (link $)
💰 Cryptoasset: Late last year I wrote a piece called 📈 Ubiquity and Bitcoin's Return when Bitcoin was around $20k. In it we talked about the truth about the value of Bitcoin. Like gold, Bitcoin's price is what the collective society agrees it is. That's a true statement for currencies and assets. When you exchange currencies for goods and services or buy/sell assets like stocks, you and the buyer or seller are agreeing on a price. The thing about currencies is that they have a higher rate of exchange for goods, a rate we don't see in cryptocurrencies like Bitcoin. Is the dream to have a cryptocurrency dead? No, but if Bitcoin maintains its current form with slow transaction speed, volatility, and high price speculation, it won't contend for that spot. It's now near $40k per coin with the large majority of transactions happening as trades, not purchase. Bitcoin is not a cryptocurrency, it's a cryptoasset. (link)
📈 What the SPAC? SPACs are a hot commodity. They're being used to unlock private company value to the public markets quickly. If you don't recall, the SPAC is a blank check company with no assets that raises money in the public markets through an IPO and then purchases a company, taking it public through a reverse-merger. From January to October, we saw 165 SPACs listed on the public markets. More than ever before. Why? The US government and the lower interest rate monetary policy that followed the COVID-19 pandemic reallocated a lot of cash to the stock market. Where there's capital, there's companies trying to access it. In order to do so, joining the IPO gold rush through a SPAC is the only quick answer. M&A law is different from IPO law. (link)
🤖 UK's AI Council: I got my hands the on the UK AI Council's AI Roadmap and I wondered if the US had anything similar. We do. They aren't the most exciting reads at the sentence level, but the implications of an AI roadmap leaves me cautiously optimistic. Why? AI, like the industrial revolution and the tech wave, creates a labor shortage in one sector while creating a surplus in another. As demand surges for AI researchers and engineers and as AI displaces jobs through efficiency gains in industry, training of new AI professionals will become important. Retraining those displaced even more so. We need to plan for that, and not just at the company or state level. (UK link, US link)
🔐 End-to-end trend: Privacy is a hot-button topic these days and companies like Telegram and WhatsApp are feeling it. WhatsApp is facing backlash after they announced they would force their users to share data with businesses. Messages and calls would remain end-to-end encrypted, but they are since rolling that decision back a bit. Telegram on the other hand is seeing explosive growth, riding the waves of the January 6th events at the capitol and the subsequent content moderation from Facebook and Twitter. Both of these platforms have something in common: they allow end-to-end encrypted conversations, so no-one can see your message other than you and the recipients. That makes it hard to track conversations and police hate, abuse, and disinformation, and many groups that are moving to these platforms know that. (link $)
---
Bites
🌍 The Metaverse: Really great, short article about the rise of the social hub. (link)
🤷‍♂️ Deplatformed: Great Twitter thread of expert opinions on deplatformization of hate. (link)
🔥 Crazy SaaS:  "If you can't see the edge limits of TAM, can anything be overpriced?" (link)
🍎Back to the Mac: Magsafe charger and physical top keys. Couldn't be happier. (link)
🏗 Amazon APIs: No not AWS. Companies need to scale. Business units as APIs work. (link)
🚗 GM is innovating: GM has a new EV business unit, Brightdrop. Freight is in demand. (link)
🚕 Prop 22 is back: Ride-hail and delivery drivers are fighting for full-time pay. (link $)
✋ Moderation War: Facebook and Twitter aren't the only one's who need to clean up. (link)
📱 vs 🖥: WFH means more laptops. They are seeing the strongest growth in a decade. (link $)
---
The Archive
Check out essays from previous weeks and head to techonomics.news to subscribe.
See you next week!
-- Jake