Newsletters
🎙 Hosting on Clubhouse, the Case for Cities, and Spotty HiFi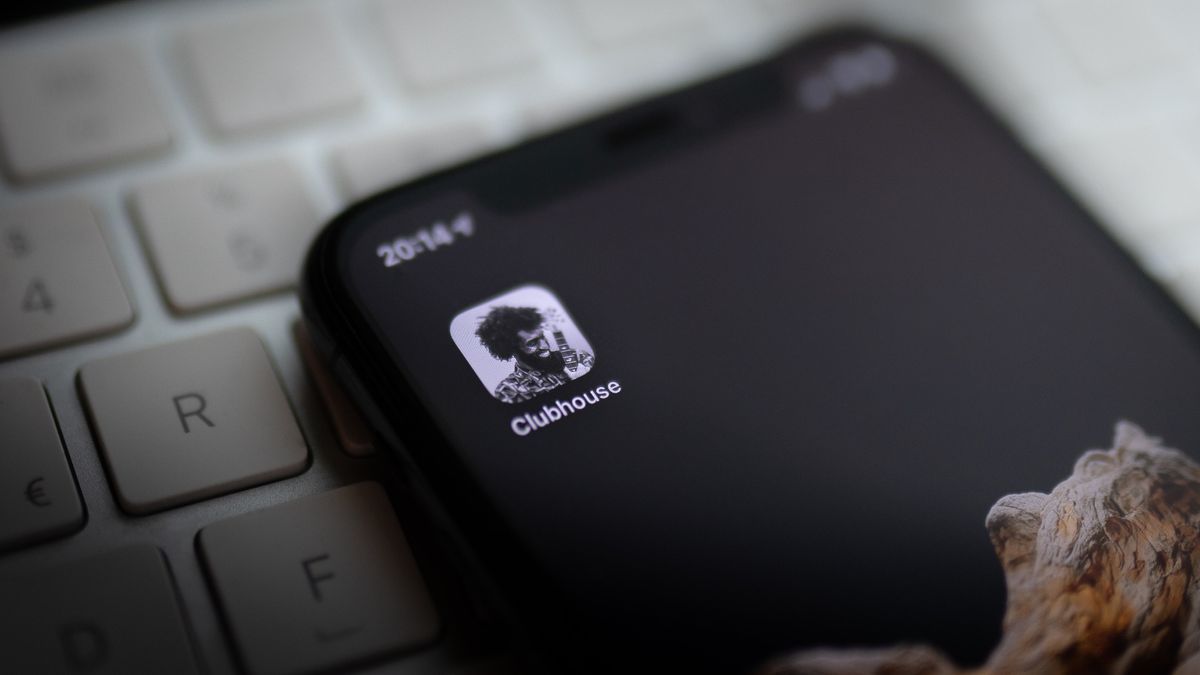 Hello! I'm Jake and welcome to the 26th edition of Techonomics. We now have 4,619 subscribers who get tech analysis delivered to their inboxes weekly.
📈 Share Techonomics
Enjoying Techonomics content? If so, please share with your network on LinkedIn, Twitter, and Facebook. You can also directly share a link. This will help grow the Techonomics community, keep my writing going, and get to the 2021 goal of 10,000 subscribers. Thank you.
Now, onto this week's newsletter.
---
What's it like to host on Clubhouse?
A few weeks ago I co-hosted a Clubhouse on Engineering Leadership with a friend, Bef Ayenew, the author of an awesome newsletter on Linkedin called Stuff Engineers Say. The Clubhouse was titled An Open Conversation on Engineering Management and took an AMA panel format where five of us answered live questions from the audience. At one point during the 1.5 hour discussion there were over 50 people in the room.
So what was it like? Well, first off -- a bit confusing. Mainly because of the UI, the moderation tooling, how to bring someone up to the 'stage', and the concept of a "Club". That being said, for first time moderators and listeners, the experience ended up smooth with some trial-and-error. After a few extremely minor issues, realizing we needed more than one moderator to help the audience, and some general awkwardness on the flow of questions and answers, it was a breeze turned from slightly stressful to deeply engaging.
As individuals from the audience raised their virtual hands and were brought to the stage to ask questions, the atmosphere shifted from that semi-awkward start to a flow. The rooms questions were great, the hosts and I did our best to answer with whatever our experience allowed, and we all learned something new.
My favorite part of the entire hour and a half was the first question, one that could not be answered by the moderators in earnest: How does engineering management differ now as opposed to the previous generation, 20 or so years ago? We didn't have the experience to answer. What made it my favorite question was that there were audience members we knew had the answer. They raised their virtual hands, we brought them up on the virtual stage, and they answered the question with varying viewpoints. What was even more incredible though, was that it was my current and previous managers talking at the same time.
That brings me to why the experience felt so special as a co-host -- you felt like you were a part of something bigger than the topic of the discussion. It was being back in the room during an actual, in-person panel, being handed an actual microphone, and trying to help others with their questions. It was that engaging, but at the same time, extremely low-touch and low-friction. In fact, I was pacing around my living room with my headphones in while immersed in a conversation with folks around the world, most of which I didn't know.
Now, there have been some interesting takes on Clubhouse, both positive and constructive. Some have called it inevitable as a technology, filling a gap that we haven't seen with realtime audio. Some have even called it a tool for social cult building. While I am sure there may be some truth to all of those points, though the cult metaphor is a bit much, the fact that the experience was so low-friction while promoting social connection and relationship building during a pandemic means that Clubhouse's 8+ million downloads are a strong showing for internet-enabled, live-audio discussions.
The question that usually follows is "will Clubhouse last in a post-pandemic world?", and it's a great question. I lean heavily towards -- it depends. In terms of pandemic trends, one that will last is more time at home. Folks are likely to work from home more frequently, or in come cases, permanently. Whether you have that additional time saved from commuting or you bought a cabin and now live in the woods, Clubhouse is a great way to fill that time and feel connected. The funny thing is, the inverse may also ring true -- if you are commuting, you also have the time to devote to Clubhouse. In the same way that someone listens to a podcast during their commute, they can now listen to the new form of live radio.
Podcasts have done a lot for radio hosts and shows. It has allowed anyone with a microphone and computer to host their own show. The thing is, they are recorded. What if you could raise your hand and ask the host a question? Or, in the world of live radio, what if you could call in with the tap of a button and talk to the DJ?
This is what Clubhouse unlocks and offers to the audience -- a chance to interact, live, with the host wherever you are, in a low-friction manner, all the while creating a deeper connection with the host(s) and audience members. You can walk around your house or listen from anywhere with the chance to engage with the entire community at the tap of a button. This is something video hasn't accomplished because video creation is high friction. No one wants to sign on and be seen wearing sweats. With Clubhouse, it doesn't matter. just plug in your AirPods and listen, and if you want a chance to speak, just raise your virtual hand. It's a low cost to you.
I imagine that Clubhouse will continue to grow for these reasons: it's low friction for content creation and consumption, creates a deeper connection between the audience and the host, and it unlocks the 'live' factor in a way that live video could not. With the growth we have seen, if it can keep its momentum with high profile individuals, I don't see those points going away. So, if you haven't given it a shot, I would highly recommend it. Those 8 million downloads were only on one platform though, so don't forget your iPhone.
---
The Podcast
If you missed it this weekend, Arun and I are back and excited to announce our first ever guest on the Techonomics Podcast, Brian Shih, a Vice President of Product Management at Pocket Gems, a mobile gaming company.
We are extremely excited to have him on the podcast to talk with us about the gaming industry, it's history, how it differs from Big Tech, and what the future holds. For those of you who are gamers, it's also a fun trip down memory lane. Starcraft, anyone?
Take a listen! Oh, and please rate and subscribe to the podcast if you want to get it delivered directly. We'd appreciate it.
---
Analysis and in-depth reads
🏙 The case for cities: There have been a flurry of articles, tweet storms, and podcasts about COVID, WFH, and the exodus from cities. The counterargument to moving from cities has always been the serendipitous nature of living close to those with different perspectives and passions. When you live in an urban setting, the spark for innovation is easier to ignite, which was interesting to see in this article that uses paper citations and other collaboration data to show that proximity is important for meeting others than it is for collaborating with others. In other words, if you have a pre-existing relationship, collaboration across distance works. It's making those relationships that cities and co-location fosters. Perhaps the moves from an urban landscape during COVID are a bit short-sighted. Yes, you may be able to collaborate with your current network just fine, but where will you find your next spark? (link)
📊 What is Payment for Order Flow? With the recent GME squeeze, Robinhood shutting down aspects of trading, and all of the r/wallstreetbets hype, there has been a lot of scrutiny around a particular type of monetization strategy used by Robinhood and the way it keeps trades 'free': Payment for Order Flow. In order to understand the concept before digging it, it's important to read up. This article by Andreessen-Horowitz will help you do just that. (link)
🚘 Elastic demand: The automakers are in trouble. There's a large semiconductor and chip shortage, and it's impacting their ability to manufacture their vehicles that sometimes require upwards of ~150 chips. I had chalked that up to materials shortages or plants shutting down due to extreme weather ($), but after reading the WSJ article, it's much more simple -- when you stop the supply chain, it needs to get restarted. In other words, these automakers stopped orders due to shrinking demand in the beginning of the pandemic and are now struggling to keep up with the demand rebound. Where's their chip stockpile? (link $)
🏛 Maryland taxes big (tech): Maryland took the first steps for the US states in adopting a new tax targeting online advertising, mostly in response to the immense profits from Big Tech companies like Facebook, Google, and Amazon. The new tax will help struggling state budgets, but as any new imposed tax, it's contentious. I believe that taxation is inevitable within industry and that we will need to find new ways to model taxes for the digital economy that better reflect the scale and lack of physical location that we see with many tech conglomerates. No longer is your neighborhood store the only one making revenue from the locals and tax revenue for the state. We have large internet companies that operate from one location and generate revenue from everywhere. (link)
🇬🇧 The gig is up: Uber lost a UK Supreme Court case around gig workers rights. The court held that the drivers who brought the suit were workers, not contractors. While this is only one ruling in one location, it does set an example for how other courts can rule in favor of gig economy workers as full-time employees and not contractors. In CA we saw a popular vote that held the opposite view, but the topic is still highly contentious as each ruling is better for only some drivers. In any case, if other countries start following the UK's lead, Uber will have a harder time with its business model. Forking up cash to fully employ drivers with benefits won't be easy and will come with change and likely expense up the supply chain to gig economy customers. (link)
---
Bites to make you smarter
💵 Crypto on public markets: Coinbase is valued at ~$100 billion ahead of direct listing (link)
🔊 Spotify HiFi: Lossless streaming audio as a new tier for listeners. (link)
📱 Cook vs Zuck: Apple is taking the privacy high-road because they can while Facebook's advertising business model hangs in the balance. (link)
🤡 Fun in the clouds: You can make a living cracking jokes and lowering AWS bills. (link)
📡 5G + 1G: TIL that Apple's job listings can tell you a lot about the future. (link)
📈 IPOs are popping: 2020 and 2021 IPOs have been setting records. (link $)
---
The Archive
Check out essays from previous weeks and head to techonomics.news to subscribe.
See you next week!
-- Jake