🚀 Techonomics #13: A Semiconductor Industry Deep-Dive, Getting to Space, Monopolistic Thinking, and a Shaq SPAC?
What's next for the chip industry, the price of space, why we need to rethink monopolies, and why Shaq is looking to invest.
Note for this week: Apologies on the late send of the newsletter. Substack, the publishing platform, had an issue where my emails didn't go out on Tuesday. Better late than never, enjoy!
---
Welcome to Techonomics
I'm Jake and welcome to our 13th week of technology industry analysis. We now have over 2,000 subscribers weekly, up from 1,700 last week, who get this newsletter delivered directly to their inbox. Thank you for all of the support!
Big thanks
This week I wanted to give a big thanks to my brother, Jeremy, who has helped to edit and give feedback on many of the Techonomics essays you have read. I am especially excited about the Longer Take this week (🏭 What's in a chip? Breaking down the Semiconductor Industry) as a result of his help.
First time readers
Techonomics is a weekly newsletter exploring the intersection of technology, business, and the economy from an engineer's point of view. We will deep-dive into tech industry news, including niche news that may fly under the radar. Content and commentary to help make sense of the technology sector.
Also, take a dive into previous essays to get a sense of what you'll find week after week:
I hope you enjoy it!
— Jake
---
One Longer Take
🏭 What's in a chip? Breaking down the Semiconductor Industry
Chip types, IDMs, Fabless, and Pure-play: why they matter and what's next.
Over the past year we have seen a number of technology company acquisitions, and some of the biggest have been in the semiconductor industry. Analog Devices is looking to scoop up Maxim Integrated Products for more than $20 billion, NVIDIA agreed to pay $40 billion for Arm Holdings, and now AMD is in advanced talks to buy Xilinx for $30 billion. These are large numbers that are sure to get any technologist or investor talking.
Understanding the `why` behind these deals and the companies themselves is difficult unless we understand the fundamentals of the chip industry. Those fundamentals include the types of chips, the shapes of companies in the semiconductor industry, industry trends driving the market, and how company margins fit into the life of a chip. Companies produce different types of semiconductors for different use cases, some simply design them, and some are just the physical manufacturer. Each variable plays into the strength of the company and their ability to adapt to the future of computing, and those variables are shifting.
So what's next for the semiconductor industry?
---
Visual of the week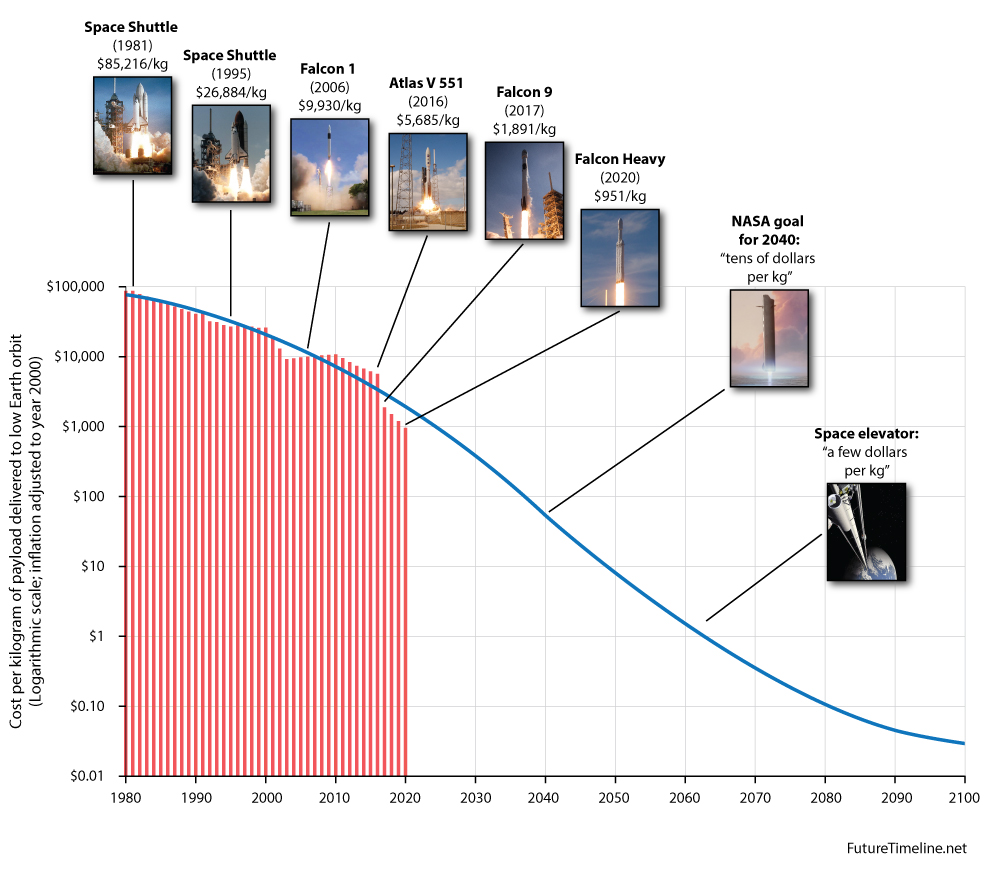 🚀 Movin' on up: SpaceX and other private space companies are looking to change the way we think about space travel and also how to get tech, like satellites to power technology in our devices, into orbit. It's getting cheaper and cheaper on a per kilogram basis, and that's pretty amazing. This quick read talks about the projection of how this will look over the coming years. (link)
---
Interesting reads
🎩 Anti-monopoly vs Antitrust: There was a release by the House Judiciary Committee on suggestions to root out the power of big tech companies, specifically those on the stand in 🤖 Big Tech and Antitrust: The Capitalism Paradox. However, I hadn't considered why monopolies and antitrust was so important to the psyche of Americans and why it doesn't quite make sense in some of the facets of new age technology companies until reading this amazing breakdown by Ben Thompson. Hint: the internet isn't zero-sum. (link)
🇪🇺 The Brussels Effect: Last week there was an announcement of the EU cracking down on big tech, again. This week I came across a Northwestern University School of Law 2012 paper by Anu Bradford, the author of The Brussels Effect: How the European Union Rules the World, which is the foundation of the book which shows the underestimated global power of the EU through their exercising of regulation and institutional standards which influence the rest of the world through a "common denominator".  Companies that follow the EU laws and regulations follow it as the de facto standard for all markets. Super salient read if you are in technology dealing with GDPR and other privacy standards from the EU. (link)
💧 SaaS Platforms and Liquidity: Really great read on the economic incentives for platforms to entice developers and other users early on in the platform's chicken-or-egg lifecycle. Creating an app store or platform like a gaming system is hard, and you need to get developers to make content. How do you do it? (link)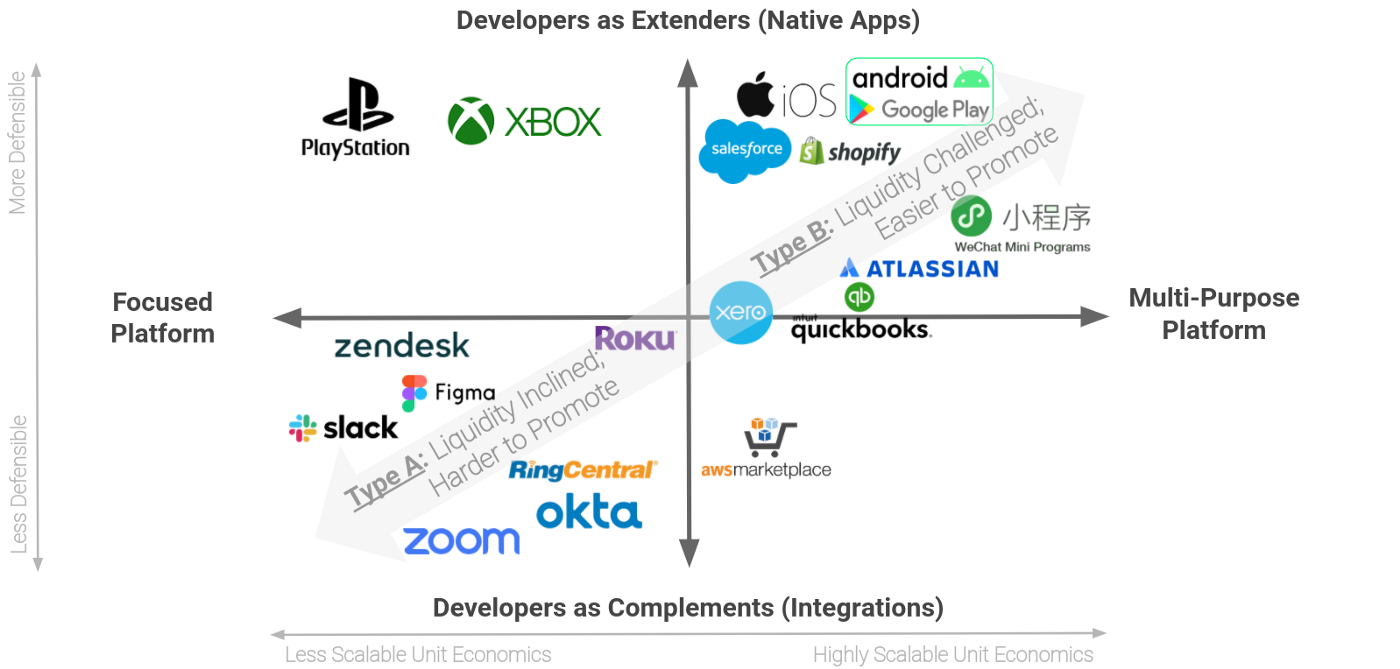 😴 Self-driving dreams… are reality? Google's Waymo is starting to open up it's driverless ride-hailing service to the public, without a driver behind the wheel. There are some catches, and it;s only available in Phoenix right now, but it's pretty incredible to see how far we humans have come. (link)
🕹 App Store battles, here and abroad: I have written a few times in the newsletter about Epic Games and Apple's battle over the App Store's 30% rake on revenue from app developers. While Microsoft tries to take a stab at Apple this week, this story fascinated me. Huawei and Xiaomi app stores charge 50% for their stores, and the app developers are taking a stand. And Epic Games's coalition thinks that the US App Store prices are bad? (link)
---
Bites
🔃 Recycle, please! What happens when you are paid to recycle more than 100,00 iPhones, iPads, and Watches? You sell 'em? Uh-oh. (link)
🏀 The Shaq SPAC attack: Shaq is teaming up with some unlikely folks to fund a SPAC, and I thought it couldn't get any more crazy.  (link)
🤯 A stat to blow your mind: Porsche is researching synthetic fuels to rival electric vehicles and keep it's cars on the road. Why? 70% of the vehicles it ever produced are still on the road. (link)
💬 Cross-company Slacking: I used this feature the other day, and it really blew my mind. It was like a portal into a third-dimension where my co-workers weren't defined by office borders. Also, Slack Stories. (link)
🐞 Buggin' at the wrong time: or how an Microsoft Excel error may have caused underreporting of COVID-19 cases. Whoops. (link)
👩‍🚀 Immersive space sim: for astronauts, brought to you by the makers of the Mandalorian. (link)
💰 Square's buying coin: $50 million dollars worth of Bitcoin, to be exact. (link)
---
Follow-ups
🔐Privacy please: After we talked about technology privacy initiatives and their impact on the internet's favorite business model in 🍪Upending the Internet's Free Business Model, more information is coming out about a coalition called Global Privacy Control, led by the organizations like Mozilla, DuckDuckGo, the New York Times, and the Financial Times. While this follows the same narrative I wrote on, this news is an angle I hadn't considered for the last two companies there: NYT and FT actually want privacy shields to push subscribers to them. (link, link)
---
My essays
If you missed them above, check out essays from previous weeks:
See you next week!
---
Disclaimer (full)
Views expressed in "content" (including posts, podcasts, videos) linked to or created in this newsletter, website, posts, or posted in social media and other platforms (collectively, "content distribution outlets") are my own and are not the views of any person, company, or entity I am affiliated with or each entities' respective affiliates. The content is not directed to any investors or potential investors, and does not constitute an offer to sell -- or a solicitation of an offer to buy -- any securities, and may not be used or relied upon in evaluating the merits of any investment.