👾 Techonomics Newsletter #7: What you need to know about upcoming software IPOs, a computer on the brain, and 5G
8/30/20 - #7
Hey all,
Welcome to the 7th newsletter from Techonomics.
This week I did something a bit different. There are still the Interesting Reads, Visual of the Week, Bites, and Follow-ups, but in the Longer Take I took a bit more time to deep dive and create tools to help us analyze this week's announcements of S-1 filings as companies prepare to go public. If you want to understand what to look out for as these companies go public, check out my post here or below in the One longer take.
For first time readers, Techonomics is a weekly newsletter exploring the intersection of technology, business, and the economy from an engineer's point of view. We will deep-dive into tech industry news, including niche news that may fly under the radar.
Each week I will bring my personal learnings and commentary on content around tech's intersection with current events, markets, and the overall economy. Content and commentary to help make sense of the technology sector.
I am really excited to share my learnings and have you follow along the way.
Enjoy!
— Dejno
---
One longer take
📊 Software IPOs and S-1s: playing with numbers
The US technology sector is growing rapidly due to the great acceleration of innovation trends that were occurring before the COVID-19 pandemic. Remote workforce productivity tools, telehealth, consumer electronics, AI investments, and video games, to name a few, have more demand than ever. The underlying internet infrastructure that powers these products is riding the same wave and seeing huge year-over-year increases in revenue and growth. All this to say that the tech-heavy Nasdaq is at its all-time-high.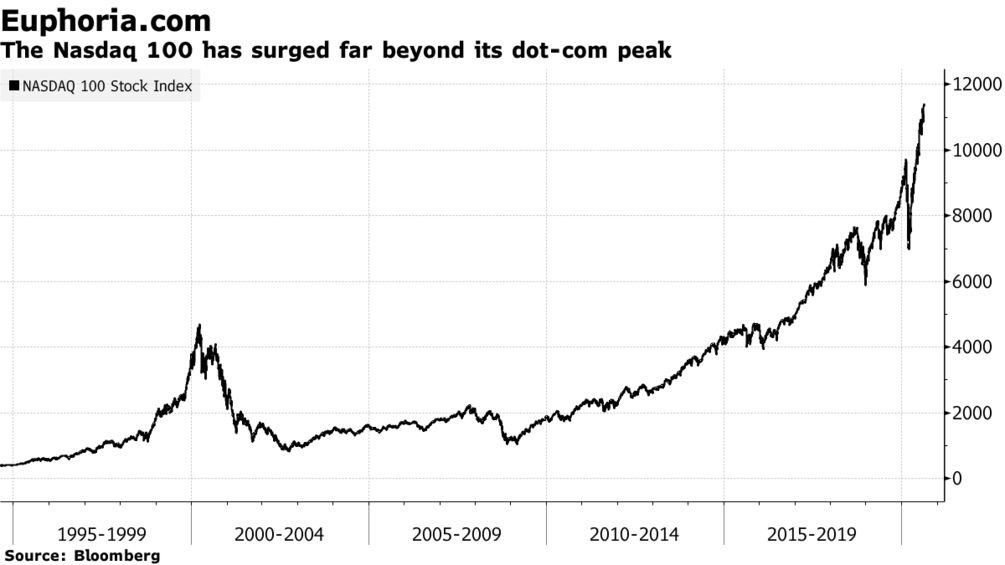 Given the all-time-highs, there's a clear demand for technology investment due to low interest rates and a profit-seeking shift to equities. With 2020 IPO proceeds already catching 2019, it was no surprise that last week we saw a bunch of activity with S-1 filings of private US technology companies looking to ride the IPO wave and go public to increase capital for growth, pay down debts, and provide liquidity for investors and employees.
Let's use the S-1 numbers and take a deeper look at the main software companies who announced this week: Asana, JFrog, Palantir, Snowflake, Sumo Logic, and Epic Games competitor, Unity. Who's your pick?
Visual of the week
🎮 Video games FTW: It's not a surprise that video games are taking off in the COVID-19 economy, we are all stuck at home in need of some entertainment. It's still cool to see the impact on the industry in numbers. (link $)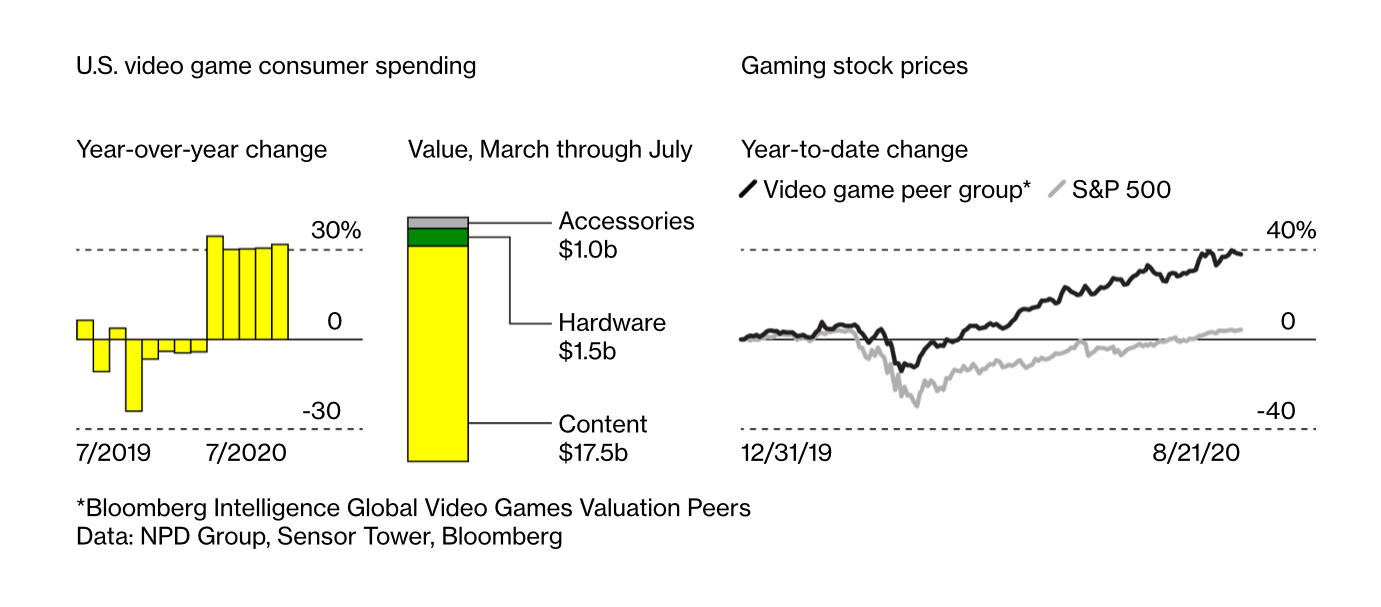 Interesting reads
🌎 The internet from first principles: I am on a kick with the explain-to-me-like-I'm-five articles, and this is really impressive. It uses regular language to explain how the internet works. Super neat information anyone can pick up. (link)
💸 Who inspired the 30% platform tax? We can blame that one on… drumroll please… Nintendo! Epic Games has them to thank for Apple and Google's 30% platform tax. It's a really neat story. (link $)
🧠 I've got a computer on the brain: Elon Musk had quite the demo of Neuralink, a computer implant for the brain. While I think it's creepy as heck and makes me not want to watch any cyborg movies, the potential benefits are astounding. Think blind people being able to see again. (link)
⌚ The therapist band: Amazon released their new Fitbit competitor, but theirs will listen to your feelings. (link)
📕 Naive Regulation: California technology companies in particular are getting hit with a lot of regulation recently. We have seen Australia try to smack down Google News and California try and regulate the gig economy with Lyft and Uber classifying their drivers as employees. While I think some regulation is important, the way in which it's happening feels like a naive and misunderstood approach that may leave us worse off. The most recent example is here. (link)
📲 What's next for the App Store? Really solid breakdown of the potential fallouts of any App Store changes prompted by the Facebook and Epic Games pressure on Apple. (link)
Bites
💰 2/3rds of the economy is consumer spending: and it's cooling down. (link $)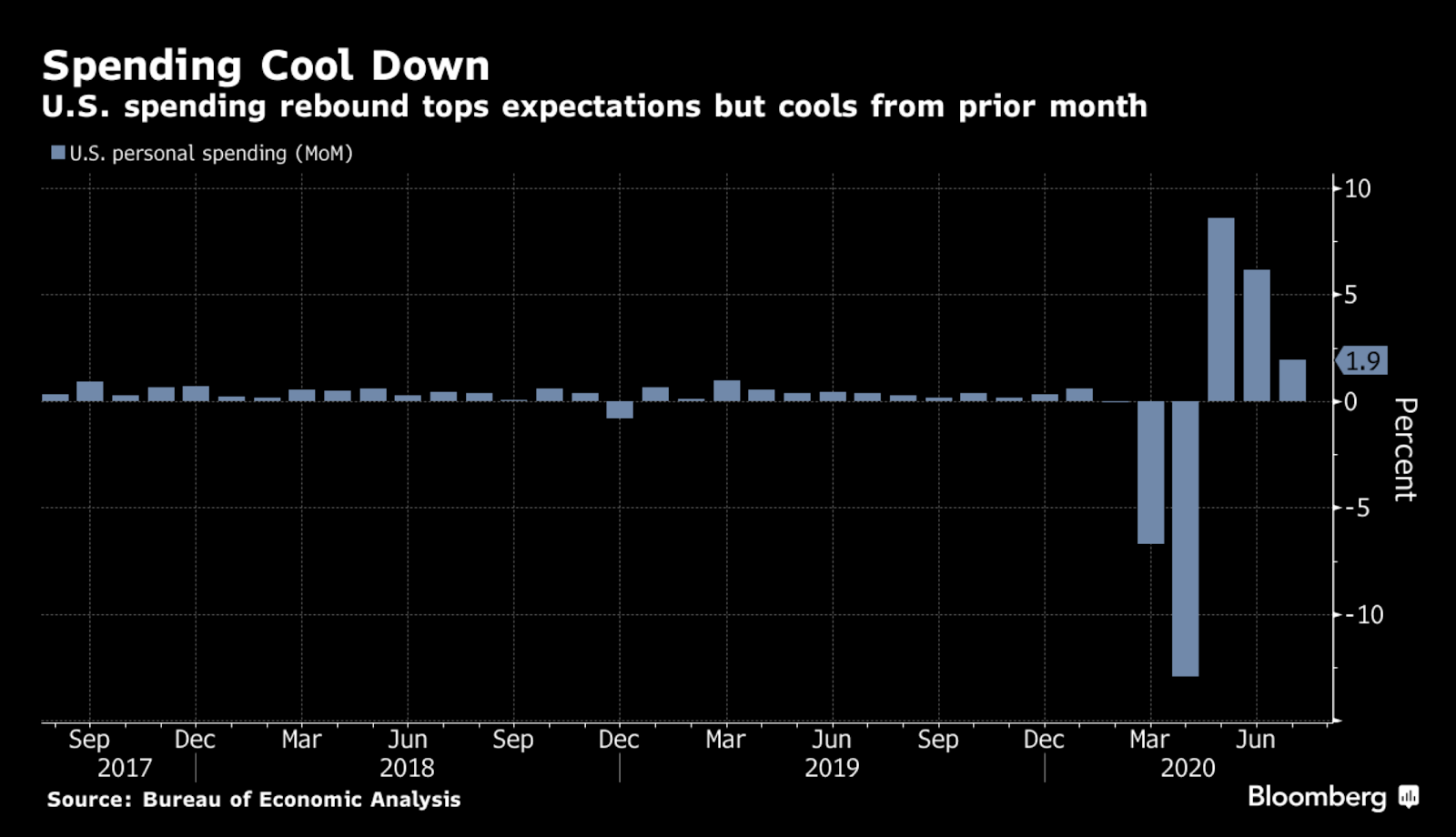 🤖 AI fighting algorithm bias: LinkedIn's new AI tool fights bias in your algorithms. This is huge. (link)
💩 It's all in the poop: The answer to who has COVID-19 may just get a little easier, and a little more anonymous. (link)
📦 Amazon is delivering more than half of their packages: by themselves. (link)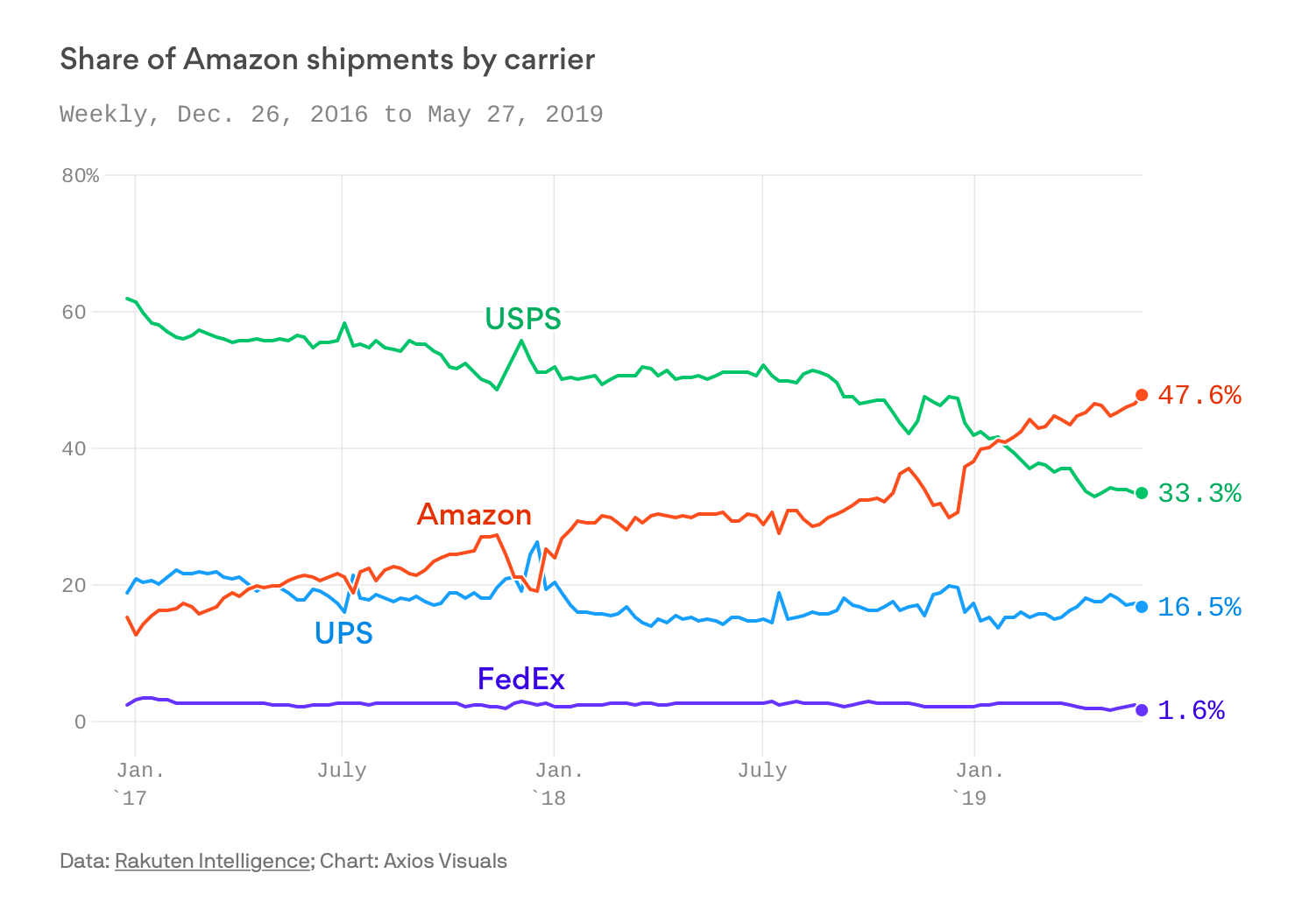 Follow-ups
📡 5G in your home is a reality for some: Last week we discussed in Cable Companies and the Innovator's Dilemma, that 5G could be in your home and competing with the cable companies. Well, that's already here. There's also more headwinds for the cable industry. (link)
Previous writing
If you want to take a look at posts written prior to this week, check out:
See you next week!
---
Disclaimer (full)
Views expressed in "content" (including posts, podcasts, videos) linked to or created in this newsletter, website, posts, or posted in social media and other platforms (collectively, "content distribution outlets") are my own and are not the views of any person, company, or entity I am affiliated with or each entities' respective affiliates. The content is not directed to any investors or potential investors, and does not constitute an offer to sell -- or a solicitation of an offer to buy -- any securities, and may not be used or relied upon in evaluating the merits of any investment.