Podcasts
🔋 #24 Making Better Batteries with Machine Learning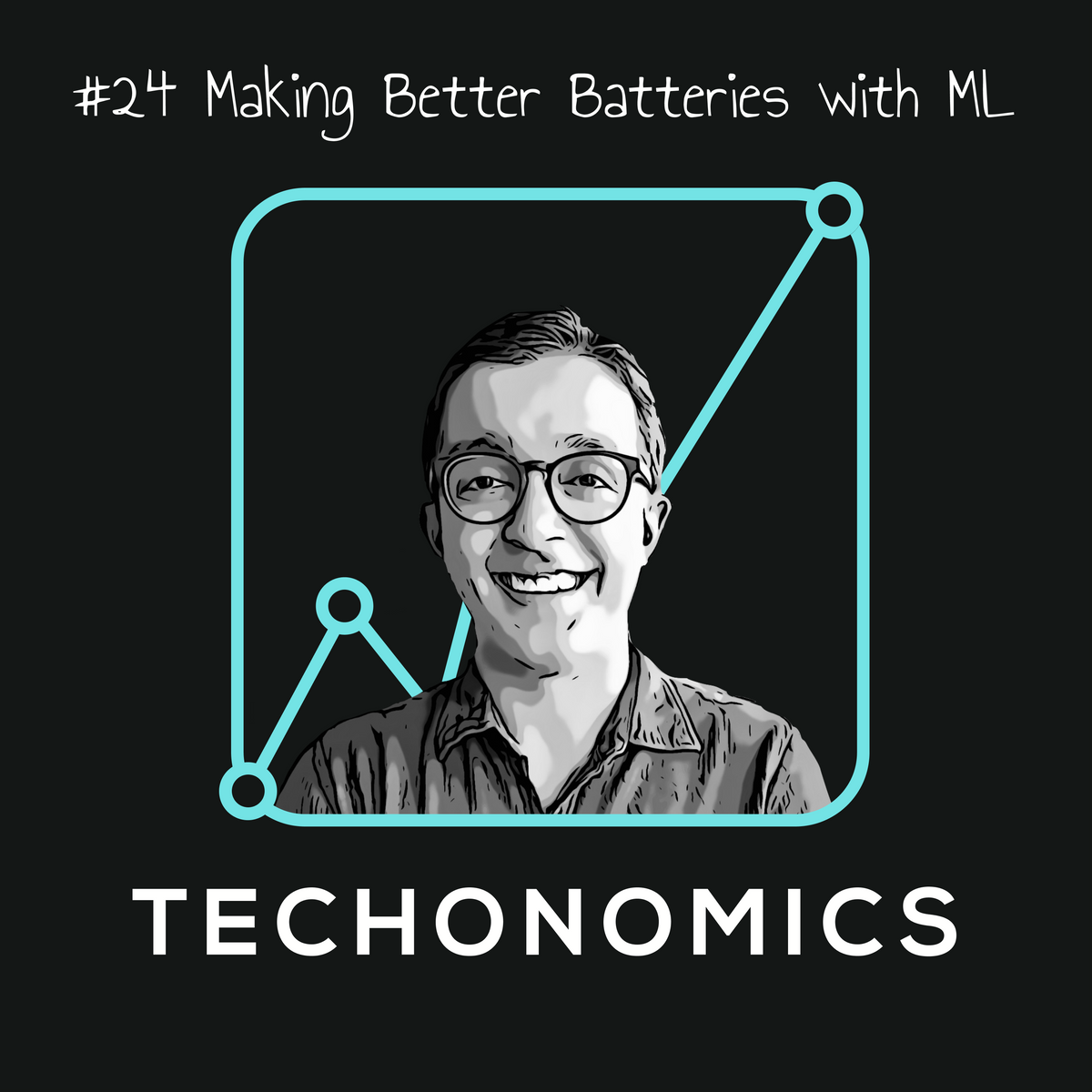 Hello!
In our 24th episode, Arun and I sat down with Chirru Gopal, Co-founder and VP of Engineering at Mitra Chem, a startup that's accelerating lab-to-market timeline for battery materials. Chirru is a good friend and an expert in the field of material science, engineering, and batteries – something we don't cover in any previous episode.
During the show Chirru gives us a crash course in batteries while bringing us through what makes up a battery, what makes a battery powerful and performant, and the unique approach that Mitra Chem is taking to shorten the lab-to-production time by more than 90%.
You also won't want to miss Chirru dive into why innovation in certain parts of the battery is important, how the industry is progressing towards cheaper materials for batteries of the same performance, and how trade-offs are made when manufacturing batteries for different purposes.
Ever wonder how your electric vehicle battery actually works? Tune in to find out!
Cheers,
-- Jake & Arun